---
1st Ever Amateur Astronomers' Meet at State level in India was organised by Akash Mitra Mandal, Kalyan on November 9, 1986. It was held at Laxminarayan Mandir and was attended by some 125 delegates. Renowned astrophysicist Dr.Jayant Narlikar was one of the dignitaries present to the meet.
Dr.J.J.Rawal during his lecture in the meet
Dr.Jayant Narlikar during his inaugural talk
Dr.Shashikumar Chitre guiding the participants of 1st Amateur Astronomers' Meet held at Kalyan in Nov.1986
2
In June 1999, Akash Mitra, Kalyan published the "Directory of Persons Associated with Astronomy in India" which includes information about 220 persons in India located all over India. The Directory is an important source-book for astronomical human resource in India.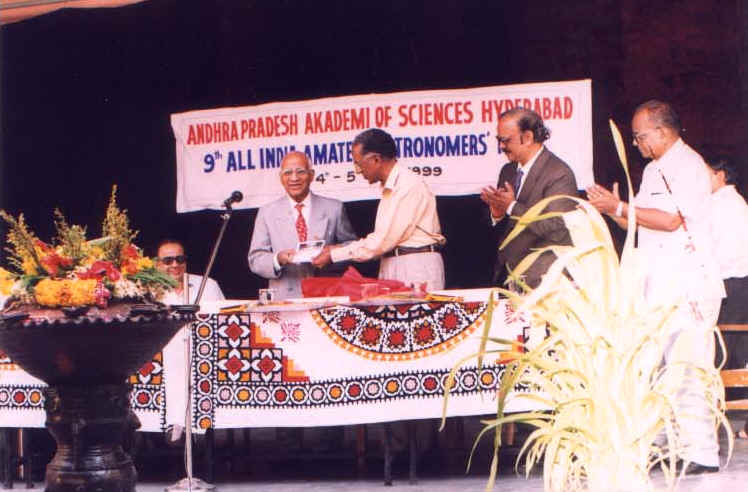 Prof.Rao inaugurating the Directory in 9th AIAAM at Hyderabad
3
In March 2000, Akash Mitra, Kalyan carried an important experiment at Kalyan. With the help of a precise shadow experiment, the latitude of the Kalyan city was calculated. This was the first of its kind in the city.
Akash Mitras carrying experiment of Determination of Latitude of Kalyan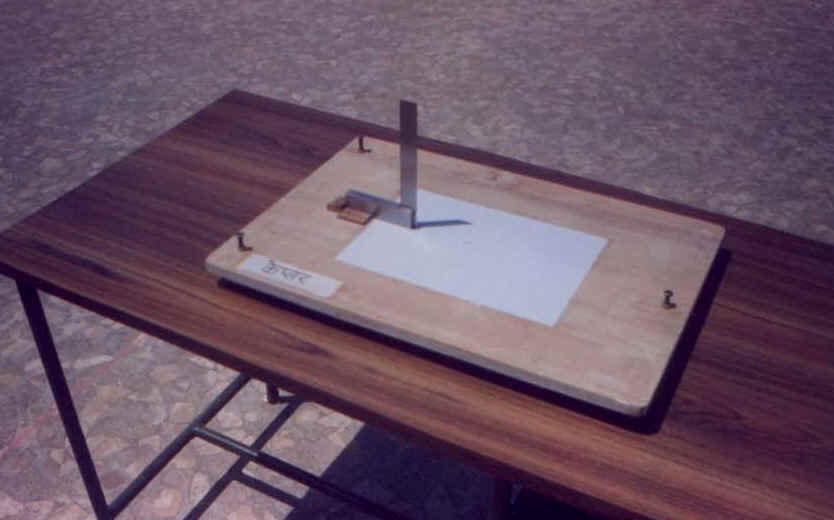 Latitude Determination by Shadow experiment using T-square
4
In May 2001, Akash Mitra, Kalyan inaugurated the 1st Ever Astronomy Reference Library in Kalyan city. The Library has a good collection of astronomical literature and the library is FREE of cost and is open to all.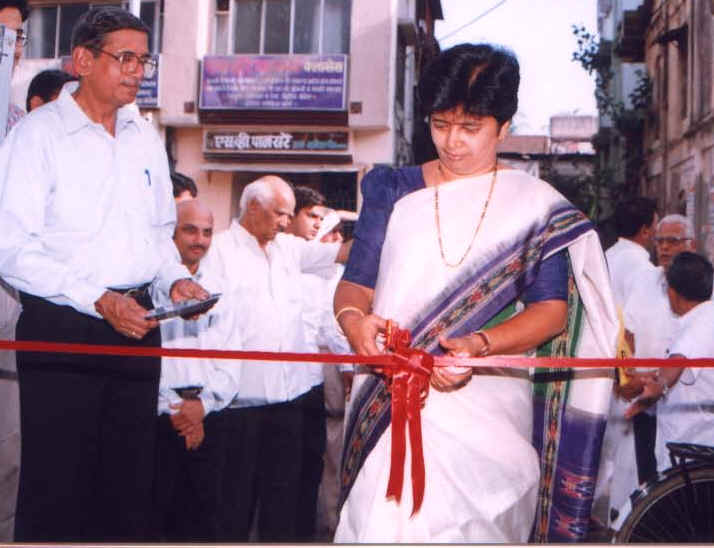 Mrs.Alka Avalaskar inaugurating Astronomy Reference Library
Akash Mitra's P.V.Gokhale, President Prof.C.G.Chawre, Mrs.Avalaskar, Vice President Hemant Mone and Prof. Mohan Apte at the inaugural function of the Astronomy Reference Library in Kalyan.