_
Sky Watching Programmes
Observations generally conducted from Hindu Seva Sangh, Mamnoli (Tal.Kalyan, Dist.Thane) is a good site for observation with camping facilities. Aakash Mitra Mandal conducts the sky watching programmes for students, teachers and enthusiasts through a collection of institute's range of quality telescopes. However, a naked-eye sky observation session is also featured in order to make the new-comers acquainted with the glory of the night sky.
---
Basic Astronomy Course
Aakash Mitra organizes Basic Astronomy Course, wherein, certain fundamental concepts are explained. The Celestial Sphere, coordinate systems, solar system, life cycles of the stars, broad nature of the universe, etc. are emphasized in a (normally) week long course. Such theoretical aspects are then supported by a night sky observation programme at the end of such course.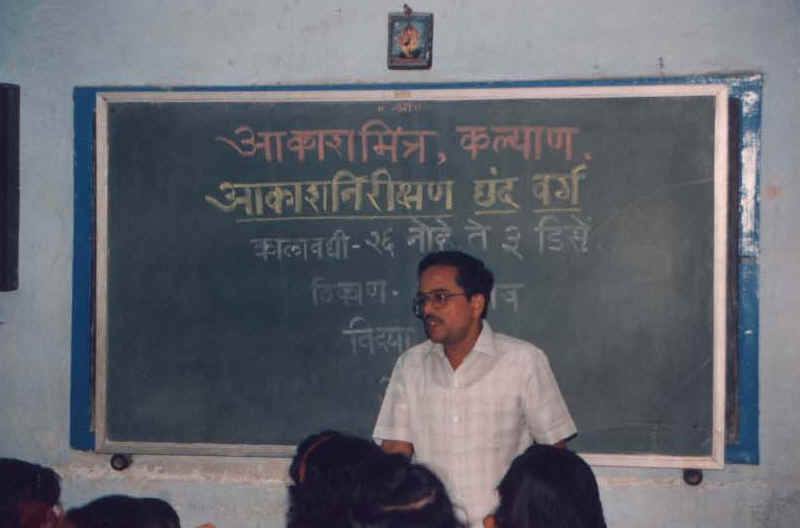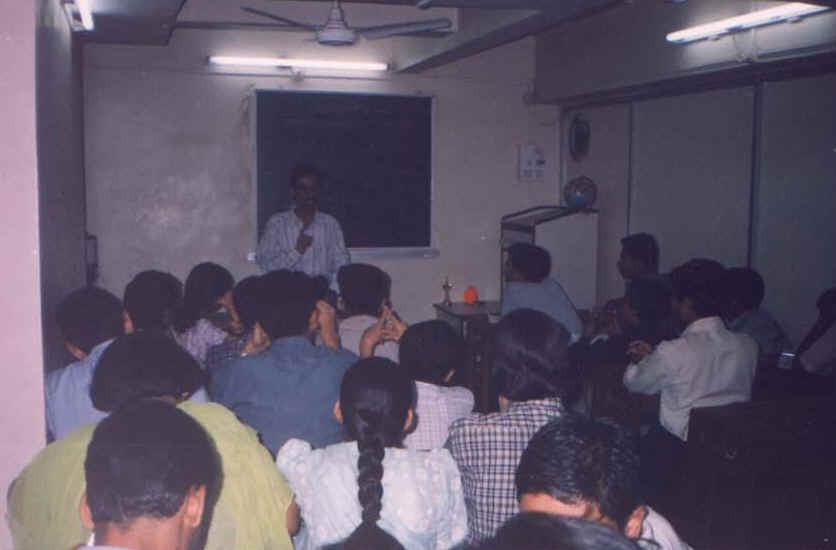 ---
Seminars for School Teachers
In our perception, students are perhaps the most important resources of the future. Therefore, in order to synchronize their curiosities, talents and abilities, teachers play an important role. Aakash Mitra conducts seminars for teachers which enable them to explain various astronomical concepts to the students. This also includes simple experiments which can be carried out in the schools and hence can provoke the interests and instincts of the students.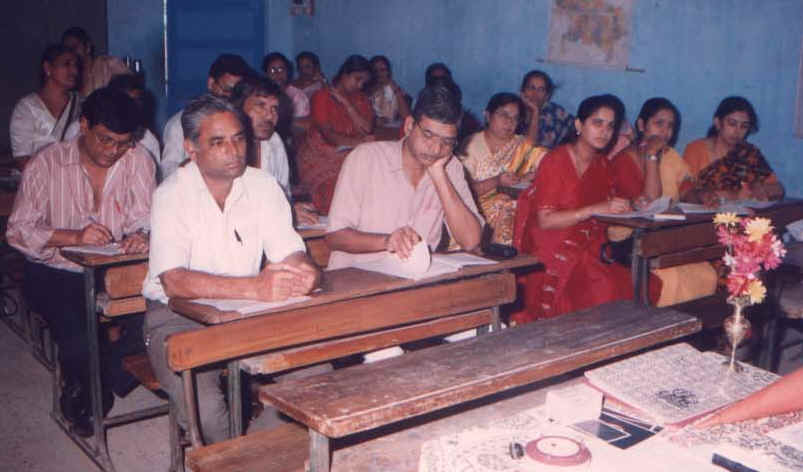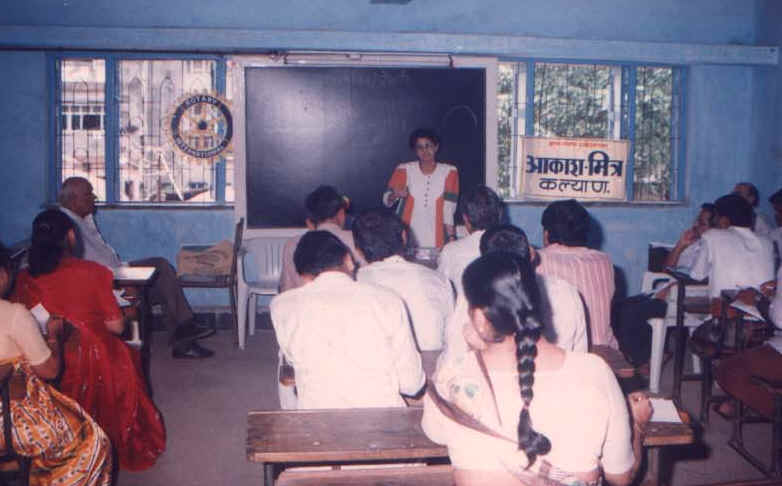 ---
Exhibitions
As a mean to reach diversified and heterogeneous mob, Aakash Mitra Mandal organizes various exhibitions. The institute organised exhibitions in the wake of the Total Solar Eclipses of Oct.1995 & Aug.1999 & also at the occasions of Lunar eclipses.
---
Workshops, Contests, Slides shows, etc.
Aakash Mitra also organizes various workshops, contests and slides shows. The Sundial preparation workshop, Telescope making workshop, etc. are successfully conducted by the institute. Astronomy Quiz Contest, audio-visual slides show too are conducted by the institute.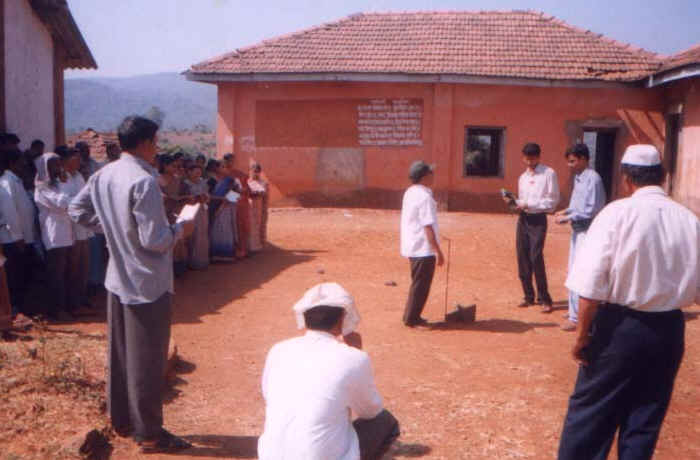 ---
Total Solar Eclipse Observation Expeditions
Aakash Mitra organised "Total Solar Eclipse Observation Expeditions" on the occasion of the Total Solar Eclipse of Oct.1995 which was visible from Kalpi, U.P.
Total Solar Eclipse of 11th August 1999 was last of such eclipses of the millenium visible from Indian soil. Akash Mitra took this opportunity to organise yet another expedition of Total Solar Eclipse Observation at Bhachau in Gujarat.